LEL Monitoring: Switching from FID to FTA Analyzers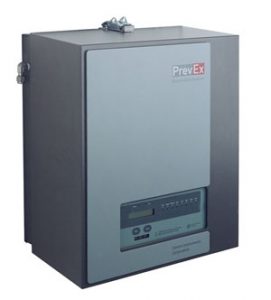 Do you experience significant problems with your FID analyzers? Frequent analyzer faults and high costs for service and parts?
Does your FID not come with an EU type examination certificate demonstrating conformity with the relevant  standards EN 60079-29-1 and EN 50271 which satisfy the requirements of the ATEX directive for LEL monitoring devices?
Have your FID analyzers been discontinued by the manufacturer (e.g. EuroFID) and service and spare parts are only available for a limited time?
Are you looking for an alternative solution to the LEL monitoring with FIDs?
With regard to recent events we would like to point out that switching from flame ionization detectors (FID) employed for LEL monitoring in solvent dryers or before thermal oxidizers to the proven Flame Temperature Analyzers (FTA) has never been easier. With our accessories you can install the FTA analyzer on the existing flanges, usually you only have to modify the gas supply system and renew the electrical installation.
Switch over to FTA analyzers now. Do not wait until spare parts and service for your FIDs might become more expensive or will not be available anymore.
Ensure you are complying with the relevant EU standards for LEL monitoring by choosing PrevEx FTA analyzers.
Profit from the advantages of the FTA analyzers: reduce maintenance costs and process shutdowns and tap into the potential for future increases of production speed or savings in energy costs. See also this report on the replacement of FIDs on a coil-coating oven.
Contact us, we will be happy evaluate your application (Application Questionnaire) and prepare a quotation matching your requirements.